List Of Singapore Public Holidays for 2013: (Long weekends are underlined)
- Chinese New Year (Sunday & Monday, February 10-11): Days off from February 9-12
- Good Friday (Friday, March 29): Days off from March 29-31
- Labour Day (Wednesday, May 1)
- Vesak Day (Friday, May 24): Days off from May 24-26
- Hari Raya Puasa (Thursday, August 8)
- Independence Day (Friday, August 9): Days off from August 8-11
- Hari Raya Haji (Tuesday, October 15)
- Deepavali (Sunday, November 3): Days off from November 2-4
- Christmas (Wednesday, December 25)
>>Click Here if You Plan to Travel in 2013
There are many public holidays in Singapore and they are noted by the cultural and religious variety in the area. There are a total of 11 Singapore public holidays and they include: Christmas Day, Good Friday, Deepavali, Hari Raya Puasa, Hari Raya Haji, Vesak Day, and Chinese New Year. If you will be traveling for any of these holidays, make sure to book your flight and hotel as soon as possible to get the most discounts.
Religions And Backgrounds of Singapore Public Holidays 2013
Each holiday is defined by a different culture that it started with and a different meaning altogether. Chinese New Year happens during the month of January and occurs on the date that reflects the Chinese calendar. Good Friday is on April 6th, it is a Christian holiday and occurs on the Friday that is just before Easter Sunday. Vesak is a Buddhist public holiday and occurs on May 5. Vesak Day is a day that celebrates the birth and enlightenment of Buddha. Hari Raya Puasa is a public Muslim holiday and occurs on or around August 19th and it is a celebration of the fasting month of Ramadan. Hari Raya Puasa is a public holiday that goes by the Islamic calendar.
Other Singapore Public Holidays in 2013
Hari Raya Haji occurs on or around October 26th and the date changes according to the Islamic calendar. Hari Raya Haji celebrates an act of obedience to Allah that deals with Ibrahim sacrificing his son Ismael to God. Deepavali is a Hindu public holiday and its date goes by the Hindu calendar; usually it is on November 13th. Deepavali celebrates the return of Lord Rama to Ayodhya. And Christmas is a Christian holiday that is always held on December 25th and celebrates the birth of Jesus Christ.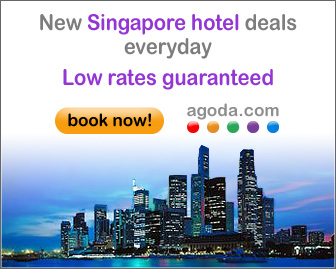 Non-Public Singapore Holidays
The other holidays that are not officially defined on the calendar for Singapore public holidays 2013, but are indeed celebrated by the locals are: Ascension Day, Awal Muharram, Mawlid, and Thaipusam. Ascension Day is a Christian holiday, Awal Muharram and Mawlid are Muslim holidays and Thaipusam is a Hindu holiday. Although the birthday of Muhammad is not one of the official public holidays in Singapore 2013, it is celebrated in Singapore by the Muslim locals.